Products
SWIMMING POOL INSPECTION
(Includes safety fence compliance certification)
When purchasing a home with a swimming pool the Pre-Purchase Building Inspection as per the Australian standards will not cover the pool and surrounds such as safety fencing etc. Some pool safety issues can be deadly to children if not fixed asap!  Our comprehensive inspection will check for non compliant items that we can identify and comment on as well as many other items in our thorough 18 -25 page swimming pool inspection report. We can then re-inspect the swimming pool and safety fence after you or the vendor have addressed any issues and issue a swimming pool safety compliance certificate. We offer a $50 discount if you have both a building and swimming pool inspection with Peace of Mind Home Inspections, or $100 off if you have a building, pest and pool inspection performed on the same day, we can arrange to have all of the  inspections done at the same time or separately if you wish.
What we check for:
OVERALL CONDITION OF THE SWIMMING POOL & ASSOCIATED AREAS
THE POOLS COPING
THE POOLS PERIMETER DRAINAGE AND SURROUNDS
TRIP HAZARDS
THE FILTER SYSTEM OPERATION
THE BARRIER FENCING
THE FENCING BARRIER'S GATES
THE "NO CLIMB ZONE"
THE CPR CHART
ISSUE A SAFETY FENCE COMPLIANCE CERTIFICATE IF ACCEPTIBLE
Click here to download a sample SWIMMING POOL INSPECTION REPORT
Pricing:
Swimming Pool Inspection: $295.00 inclusive*
(Includes safety fence compliance certification)
To re-inspect a pool if required after any suggested repairs have been made costs 50% of the original pool inspection fee and we will issue a pool safety fence compliance certificate if the pool is complying with current regulations. 
Click here to download a sample POOL SAFETY FENCE COMPLIANCE CERTIFICATE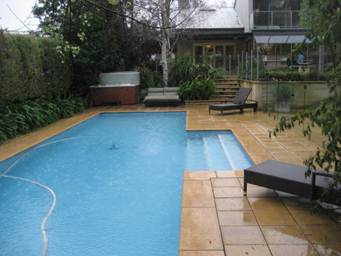 We will check the pool, filter operation and
inside the pool fenced area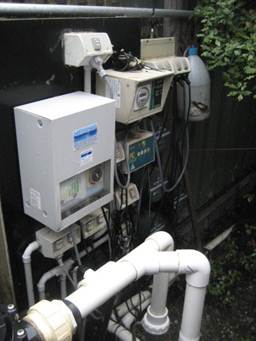 Complex pool filter and pump set up will
be checked for correct operation