Products
SWIMMING POOL / SPA SAFETY FENCE COMPLIANCE CERTIFICATION
This report is ideal for a home vendor requiring a safety compliance certificate when selling a home as per the latest government rules and regulations which requires anyone that is selling their home with a pool or spa to have a fully compliant pool safety barrier and operational barrier gate as per the relevant Australian standards and local government regulations.
The report is a similar format to a swimming pool inspection report but only covers the safety factors of the pool or spa fencing and gate operation, any issues that are found the report will be included in the report and emailed to the client who may then have the issues addressed and then we can re-inspect the barrier and issue a compliance certificate if it then complies.
What we check for:
TRIP HAZARDS
THE BARRIER FENCING
THE FENCING BARRIER'S GATES
THE "NO CLIMB ZONE"
THE CPR CHART
ISSUE A SAFETY FENCE COMPLIANCE CERTIFICATE IF ACCEPTIBLE
Pricing:
Swimming Pool / SPA Safety Fence Compliance Certification: $250.00 inclusive
(if you only want a swimming pool certification inspection)
To re-inspect a pool after any suggested repairs have been made is 50% of the original pool inspection fee and we will issue a pool safety fence compliance certificate if the pool is complying with current regulations. 
Click here to download a sample POOL SAFETY FENCE COMPLIANCE CERTIFICATE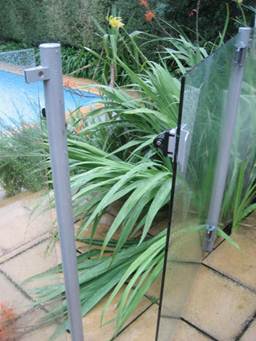 This pool gate catches on the pavers and
does not automatically close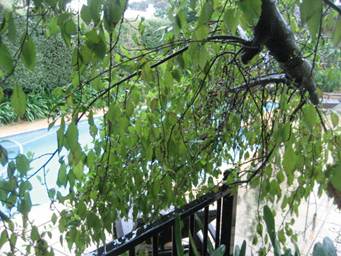 This tree branch overhangs into the pool area which
breaches the "No climb zone" regulations.